Light ray
Light ray
Light ray
Light ray
Light ray
Light ray
Light ray










Frequently Asked Questions
Why are BEN signs important?
Codes have been created with a unique prefix which allows integration into computer aided dispatch systems used by emergency services. These signs provide specific location information which is vital when emergency services (ambulance, police and fire crews) are deployed.
Beach users should become familiar with the BEN signs and take note of the unique code on the beach access point they use, when visiting the beach.
BEN signs may also be referred to when reporting shark sightings to Water Police on 9442 8600. This will enable beach managers to implement beach closures earlier with accurate beach location information.
In the event of an emergency, dial 000 and quote the unique code and specific location information to the coordination centre. Where possible, an individual should wait at the beach access point until emergency service crews arrive.
What do BEN signs look like?
LGAs participating in the BEN Sign Program will be required to use the BEN sign template. This consistent approach to signage will help facilitate better awareness of the signs.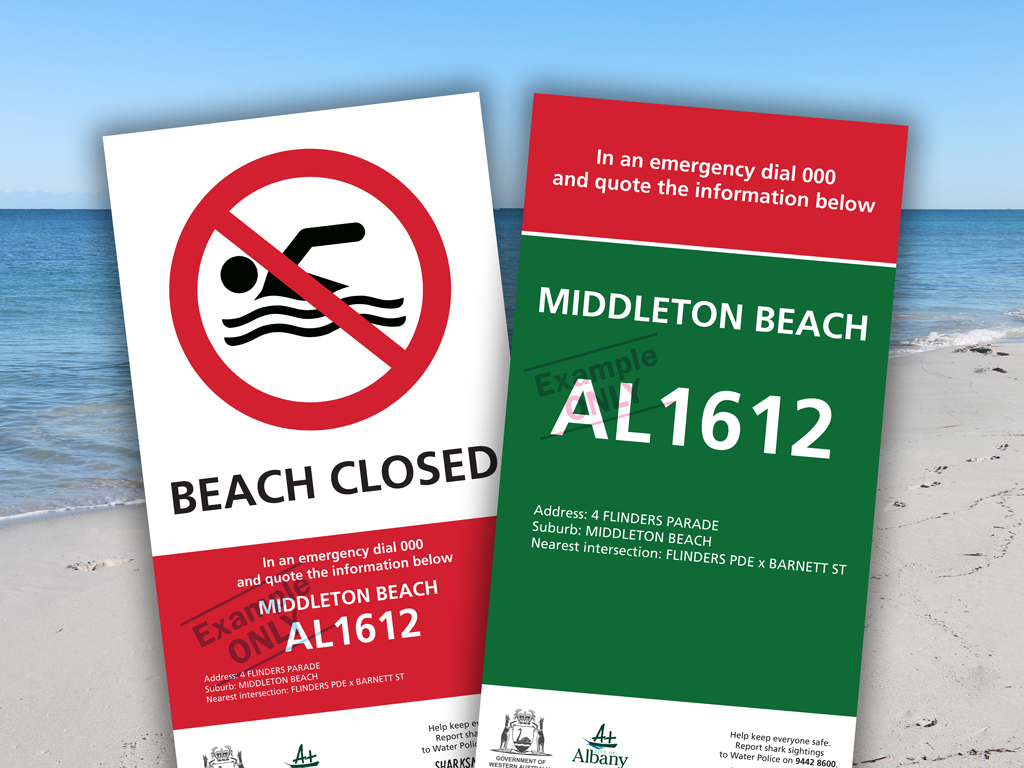 Where are BEN signs located?
Sign locations are to be set at the start of beach access points in highly visible locations, as determined by the LGA.
Will BEN signs be placed at all beach access points?
The location of the BEN signs is at the discretion of the LGA and/or land manager.
If there is no BEN sign present, we encourage individuals to use the Emergency+ app. The app uses the GPS functionality built into smart phones to provide location information including GPS coordinates and street address, which will assist in an emergency. For more information visit http://emergencyapp.triplezero.gov.au/
Back to Beach Safety & Protection Initiatives