Light ray
Light ray
Light ray
Light ray
Light ray
Light ray
Light ray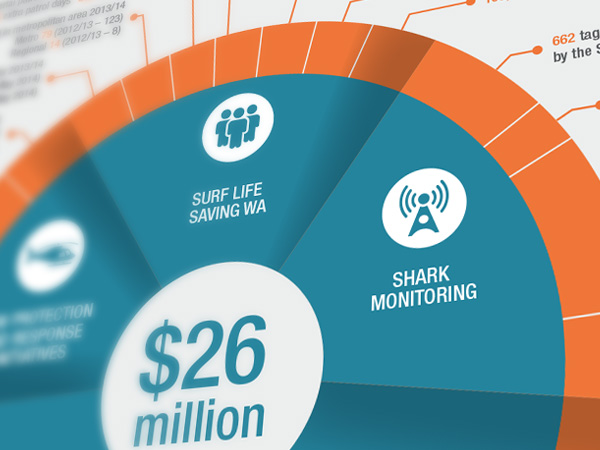 Action plan
The State Government has listened to community concerns over recent shark attacks and is taking practical steps to improve safety measures.
These strong measures will not only give you some confidence to enjoy our remarkable coastline but they will also deepen our understanding of shark behaviour.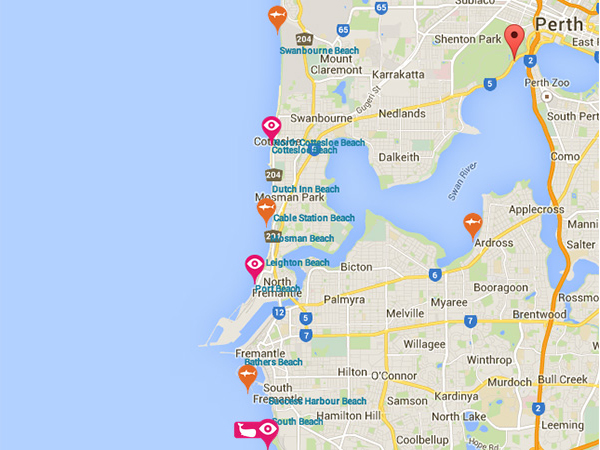 Shark Activity Map
This map shows the latest information on reported sightings from agencies such as Water Police and SLSWA.
The latest shark detections from our Shark Monitoring Network to help you make decisions about your water use.
Separating the fact from fiction
Is there any such thing as shark weather and are rogue sharks to blame for the recent spate of attacks?
We tease out the truth from the tall tales and explain what we're doing to keep you safe at your favourite beach this summer.
Staying safe
Discover how to stay shark smart and reduce your risk of encountering a shark.
Shark sightings are increasing and our common sense tips and Twitter feeds will give you the tools to be SHARK SMART no matter what you're doing in the water.
Research
Research is a key component of the State Government's shark mitigation strategy.
We are conducting a variety of research projects to help understand the movements of sharks in Western Australia, and investing in ways to keep you safe in the water.
Shark species & facts
Shark Senses

Sharks have well-developed eyesight and sense of smell.

Upper Level Predators

Many people are scared of sharks, but some sharks might have more to fear from humans than we do from them.

Biology

Sharks belong to a class of fish called Chondrichthyes, which have skeletons made of cartilage and not bone.

Life Cycle

Different species of sharks have lifespans varying from a few years to several decades.