Light ray
Light ray
Light ray
Light ray
Light ray
Light ray
Light ray










Staying Safe
Even though shark encounters are rare, here are some common sense tips to help reduce the risk of one happening.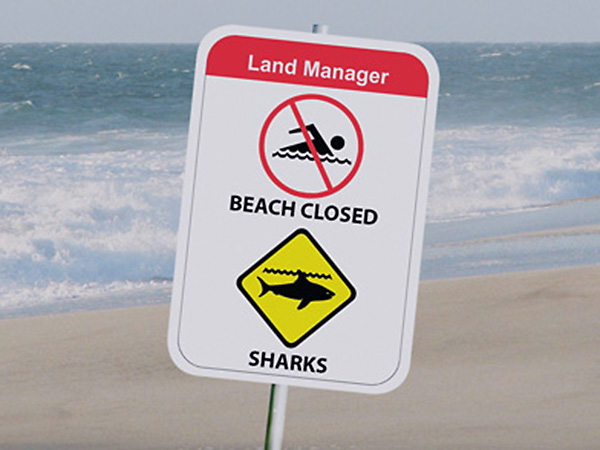 Shark Incidents & Serious Threat
29 September 2016
Government agencies and local land managers are working together to make our beaches safer. Together we have developed strong operational responses for when a shark is considered to be posing a serious threat to public safety.
Emergency management
When an emergency involving a serious shark incident occurs, Water Police acts as the first point of call and activates the relevant responders.
WA Police (Water Police) is the Hazard Management Authority for marine search and rescue in Western Australia, and acts as the lead agency to receive calls and coordinate search and rescue operations from its base in North Fremantle. Sea search and rescue operations are undertaken with Department of Fire and Emergency Services Marine Volunteers, Department of Transport, Surf Life Saving WA (SLSWA), and Local Governments .
The Department of Fisheries is responsible for coordinating operational responses following a shark incident, including when consideration is to be given to the setting of capture gear to take a shark posing a serious threat to public safety.
Serious threat
The Western Australian Government reached an agreement with the Commonwealth Government to ensure that fast action can be taken in the event of a shark posing a serious threat to public safety or following an attack.
Publically available guidelines define the criteria for a high hazard shark, and high risk circumstances to assist decision makers when considering serious threat.
This streamlined approach to serious threat strikes the necessary balance between protecting public safety and protecting our environment.
For the safety of everyone involved, there is a 100m exclusion zone around capture gear and vessels taking part in serious threat response operations.
The Department of Fisheries has also boosted its shark incident response capacity in the South-West with vessels now stationed in Bunbury, Busselton and Margaret River.
Beach closures
At unpatrolled beaches, Local Government beach inspectors, Rangers or security may respond to information of a shark sighting, detection or incident and close beach car parks, put up closed signs or inform water users.
Remember these staff are usually not stationed at beaches full time, and may not be able to attend immediately. In regional or remote locations a response may not be possible, so it's a good idea to check for the latest information available on the shark activity map and take responsibility for making a smart decision about your water use.