Light ray
Light ray
Light ray
Light ray
Light ray
Light ray
Light ray










Staying Safe
Even though shark encounters are rare, here are some common sense tips to help reduce the risk of one happening.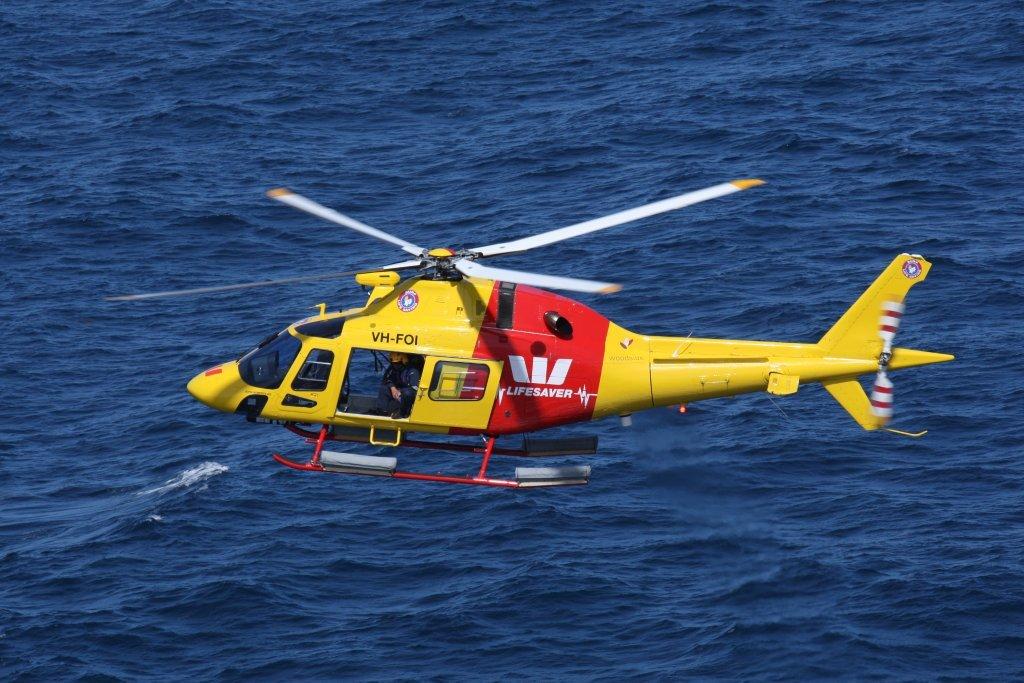 Beach Safety & Protection Initiatives
29 September 2016
The Western Australian Government and its partners have implemented a variety of beach safety initiatives to provide protection from the risk of shark interactions.
Beach and Aerial Surveillance
Surf lifesavers are watching from the beaches, on the water and in the air and public officers are ready to respond to sightings. Swimming between the flags at patrolled beaches means that if a shark is sighted, the information will be communicated quickly to the front line responders and the beach can be closed by lifesavers.
Surf Life Saving WA (SLSWA) has state wide standard operating procedures for shark sightings, including guidelines on when to clear the water and close a beach, and how long a beach should remain closed.
When swimming at an unpatrolled beach, please remember that Rangers are not always close-by to respond quickly to a shark sighting (particularly in regional areas). So it's important water users take responsibility for their own safety and check the latest reported sighting and tagged shark detection information on the shark activity map and follow our shark SMART safety tips.
SLSWA operates two lifesaving helicopter services, the metropolitan based Westpac Lifesaver Helicopter and the South-West Lifesaver Helicopter. The helicopter service is supported by the Western Australian Government and Westpac.
The helicopter service provides many benefits including the ability to directly communicate with the public; when a shark is sighted at an unpatrolled beach, the helicopter will sound its alert siren from the air. In addition, the crew are medically trained and equipped to assist in a real time emergency when needed.
Details on patrols for your WA beaches can be found at Surf Life Saving WA.
To improve beach surveillance the Western Australian Government committed $1.2 million to fund 12 new jet skis to SLSWA providing an additional tool to boost public safety at beaches. Two new life guard stations were also installed at Cottesloe Beach providing a vantage point to look out for sharks and other safety hazards such as rips. Similar stations have also been erected at North Cottesloe Beach, funded by the Town of Cottesloe and at City Beach, funded by SLSWA.
Beach Enclosures
The Western Australian Government has funded a number of protected swimming areas, or beach enclosures to protect swimmers from sharks. Current locations include:
The City of Cockburn has also funded its own enclosure at Coogee Beach near Fremantle. The enclosure is deployed year round on a three year trial basis to 2017.
Beachsafe App
Surf Life Saving's Beachsafe app has details for all 3,494 WA beaches, including patrol info (where applicable), hazards and warnings, weather information, shark sightings, rescue stats, beach information and hazard ratings. It is a really useful tool and can be downloaded from the iTunes App or Google Play stores.
Legislative Changes
Legislative changes have been made to help reduce the risk of shark incidents by banning activities that may change the behaviour of sharks.
Dedicated shark tourism, such as commercial cage diving, is banned under Fisheries Resource Management Regulations (R.128OA). A ban on using mammal and bird offal and blood for berley for the purposes of attracting sharks has also been put in place under the Fisheries Resource Management Regulations.
Drum line trial
Following seven fatalities in the three years from 2010 – 2013, a limited number of drum lines were deployed for a three month trial period between the end of January and April 2014.
There has been some confusion due to incorrect terminology used in media reports, that this trial was a shark cull. This is not correct. The program was not a cull, but instead aimed to provide additional protection from the risk of shark interactions to water users at a select number of swimming beaches and surf spots in the metropolitan and south west regions of the state during the high use summer months.
Following the trial program the Government proposed to set drum lines for a further three years, in addition to the shark hazard mitigation measures already enacted.
The proposal was designed following a close examination of long-running shark control programs in other jurisdictions, including Queensland and New South Wales, South Africa and Brazil, and included recommendations from a review of the trial program. The three year proposal was subject to the highest level of environmental assessment in the form of a Public Environmental Review (PER), with the PER subject to a four-week public submission process.
In September 2014 the Environmental Protection Authority recommended that the proposed three year drum line program not be implemented due to a high degree of scientific uncertainty about impacts on the south western white shark population. In October 2014 the Government withdrew the proposal from the Commonwealth assessment process.
There have been no permanent drum lines deployed off the Western Australian coast since 30 April 2014.
Further information on the 3 month trial drumline component of the strategy is available in the Public Environmental Review and the Western Australian Shark Hazard Mitigation Drum Line Program Review 2013-14.