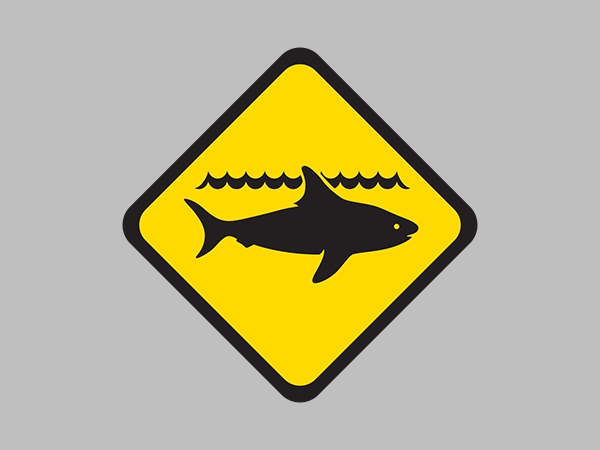 25 July 2016
Shark ADVICE for Perth Metro beaches
Current Alerts and Warnings
Alert level:
A shark ADVICE has been issued due to a confirmed shark sighting at a number of beaches Swanbourne, Floreat and City Beach today. A whale, believed to be a Southern Right Whale, was seen travelling close to the beaches being followed by a white shark. A number of shark sightings have also been reported at Mettam's Pool Beach and North Beach over the last two days.
Situation:
• The initial sighting was made by Surf Life Saving WA.
• To reduce the threat to people, Swanbourne, City and Floreat beaches were closed.
• The shark was sighted initially at City Beach.
• All beaches have now re-opened.
• Sharks continue to be sighted at North Beach and Mettam's Pool Beach. The frequency of these sightings in this area may be due to some environmental factors, but this has not been confirmed.
What to do:
• Avoid the area around the whale, or any other marine life, that may be acting as an attractant to sharks.
• Adhere to beach closures and warning signs placed at beach access points where they have been closed.
• If you see a shark, report it to Water Police on 9442 8600. All shark sighting information reported to Water Police is provided to response agencies and to the public on the SharkSmart website and the Surf Life Saving WA Twitter feed.