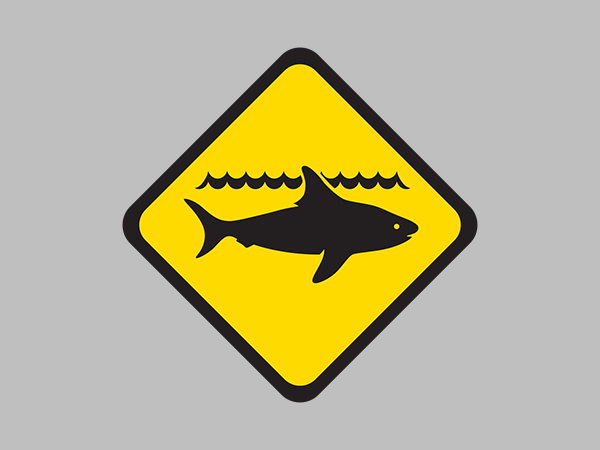 22 July 2016
Shark WARNING for Toms Surf Break at North Beach
Current Alerts and Warnings
Alert level:
A shark WARNING has been issued for Toms Surf Break in North Beach, after a series of reports at this location during the past several days. The most recent report was made by a member of the public after midday today (Friday 22 July).
Situation:
• The most recent public report received after mid day today was of a 2.5 metre unknown species of shark at Toms Surf Break.
• Previous to this report the beach was closed and later re opened by Surf Life savers on 20 July, due to a sighting of 2 metre shark, believed to be a Bronze Whaler, and a 3.5 meter unknown species of shark.
• There were also sightings made on the 18th and 19th of July of a 2.5 metre and a 3 metre shark, believed to be Bronze Whaler.
• The species of the sharks reported cannot be confirmed.
What to do:
• Take additional caution in the Toms Surf Break and nearby areas at North Beach.
• Keep informed of the latest detection and sighting information by checking the SharkSmart website or Surf Life Saving WA's Twitter feed.
• If you see a shark, report it to Water Police on 9442 8600. All shark sighting information reported to Water Police is provided to response agencies and to the public on the SharkSmart website and Surf Life Saving WA Twitter feed.